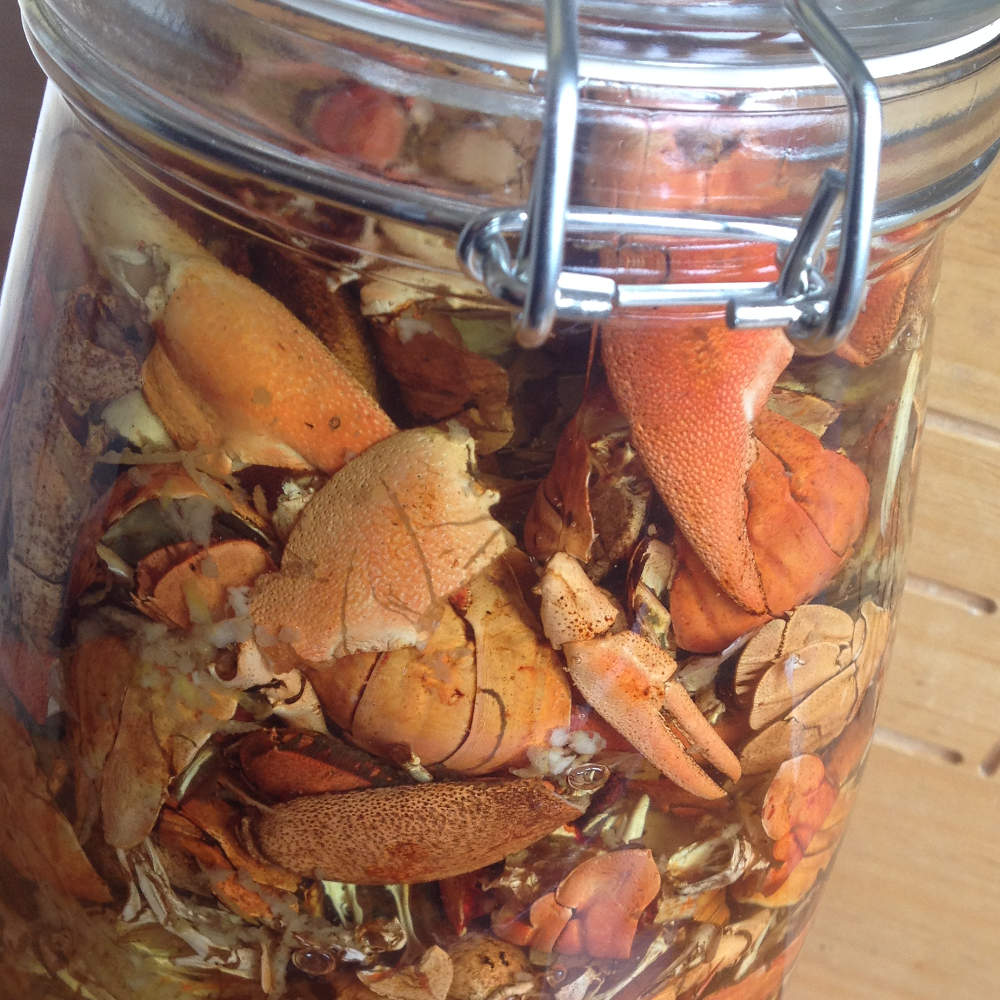 Ingredients
500g/1lb 2oz Crayfish shells
1 lemon, zest only
Pince of Ground Turmeric
Rapeseed oil
Method
Place the Crayfish shells onto a baking tray and bake in the oven until dry and brittle.
Smash the shells in a clean tea towel with a rolling pin, place in a kilner jar.
Add the remaining ingredients and enough rapeseed oil to cover. Seal the jar, place into a large saucepan and add enough water to come halfway up the side of the jar. Bring the water to the boil, then remove the pan from the heat and set aside to cool. Strain the oil through a fine sieve and put aside for use later.